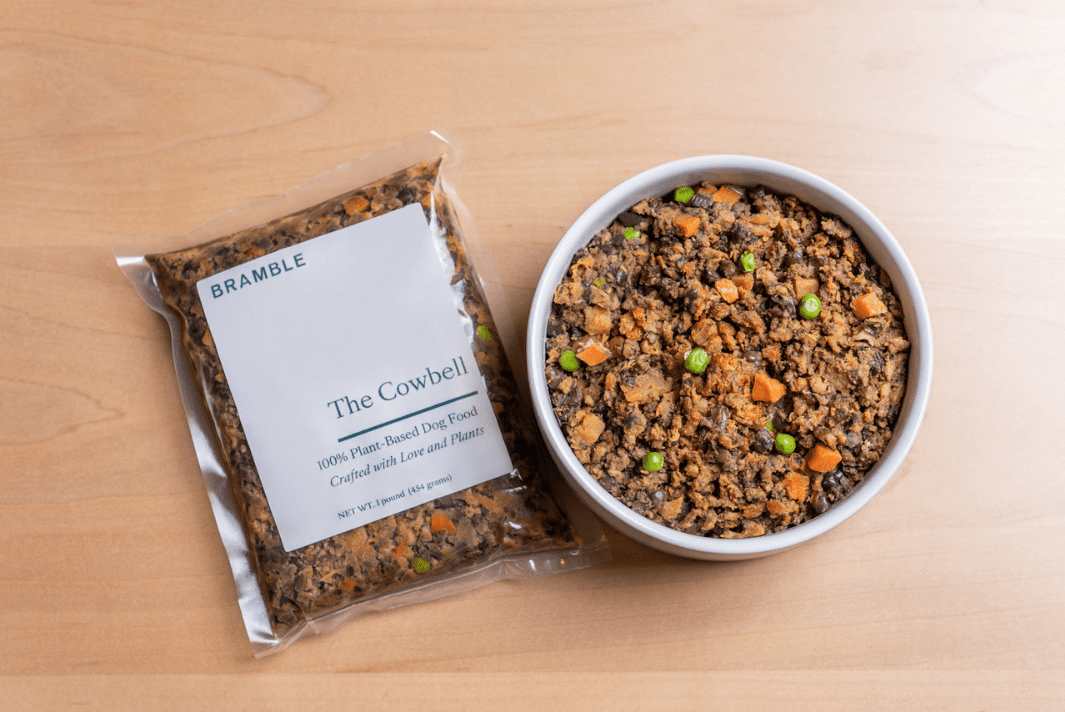 Inspired by Bramble the dog!
How did we come up with the name Bramble? After Bramble the Dog!
Bramble the dog was a border collie who lived in the United Kingdom. Bramble held the Guinness World Record for being the oldest living dog — she lived to be 25 years old! That exceeds the average lifespan by about ten years! What's more, Bramble ate a fresh, vegan diet!
The Bramble Diet
Bramble the dog's diet consisted of textured vegetable protein, fresh veggies, brown rice, lentils, and superfoods like yeast extract. (Just like our own Bramble!) Importantly, Bramble's diet was made up of fresh, whole food ingredients that were gently cooked — no dry dog food kibble!
At Bramble, we don't focus on being vegan versus non-vegan. Instead, we're rejecting the pet food industry's reliance on selling low quality, over-processed dog food. We don't use buzzy marketing meant to mislead pet parents.
Just like Bramble the dog's diet, we source the highest quality, human-grade whole food ingredients. The main ingredient in our food is organic pea protein. In addition, we add lentils, garbanzo beans, whole grain brown rice, sweet potato, and other superfood fruits and veggies rich in antioxidants and minerals. We gently cook those ingredients to maintain the maximum nutritional value. Our recipes are higher in protein than many meat-based pet foods, ensuring dogs receive the benefits of a carefully formulated vegan diet that is high in amino acids. Dogs are omnivores, and can enjoy a healthy, long life on a plant-rich diet for the same reasons that humans can: Plant-based ingredients are highly digestible, clean, and rich in vitamins, minerals and anti-oxidants without any of the risky downsides of consuming too much animal protein. Formulated by vet nutritionists, Bramble gives our doggies (and their pet parents!) everything they want and need, and nothing they don't!
It's not just Bramble the dog! Studies show that carefully formulated vegan dog food means more dog years with less trips to the vet!
When deciding on the perfect name for our company, where better to look for inspiration than Bramble, one of the oldest living dogs that proved our companion animals can thrive on fresh, vegan dog food. You can add our recipes to your doggy's long life here!